Ticket to David's promo - a gift from my auntie who decided she want her own copy of David's album (she ripped the songs off my album heehee). I wanna keep as memento but sumone could use it rite? Anyway Lynn if u need another ticket or nlayhua or fei or missred, plse email me. But I only have one ticket to give away, I wish I could give you all tickets.
I guess its unfair to force ppl to buy the album again just to get the ticket but think of it this way, it costs just as much to go to the movies & u get to watch a live performance plus DT cd to give away as gift. It should be worth it rite?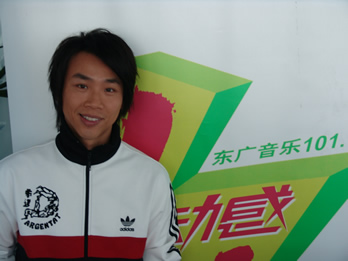 I have sumthing to confess - I cannot give up David heehee, he's much too adorable altho he does look anorexic as Jinx pointed out. I hope he will wake up to his senses & start eating. This half starved look is so yesterday. Look at Brat Pitt & Keanu Reeves, pure man.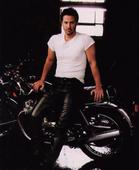 If u r Keanu fan careful clicking this pix cos its extremely high voltage hahahaha. Anyway it seemed that David is looking for someone for his upcoming concert who must be able to sing, dance & play musical instruments. Oso must understand chinese so if u dun understand anything on his website, then u r probably not eligible but still u can always try if u r keen. Just log on to davidtao.com & click on lower right flashing image.
JJ Lin has a new album
No. 89757
which is getting a lot of criticism for sounding like a carbon copy of the other J. So sad but I have not heard the album so not sure if its true. But I have to admit I listen to less & less chinese music now, in fact David is just abt the only chinese singer I listen to. He is just too good to give up.