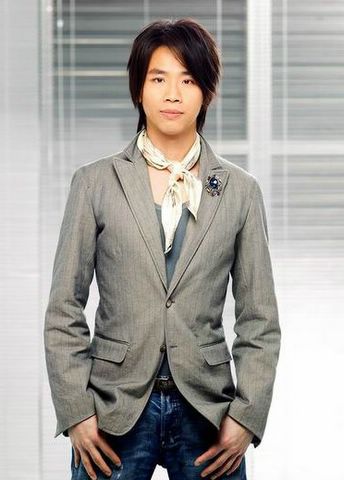 Just reading my blog & there's Beijing opera, great looking cars, Bullitt, Jacky cheung's Snow Wolf Lake, Teresa Deng, Wang Leehom, Anita Mui, Keanu Reeves.....all together cos of one man called David Tao. He is just so incredible altho in the above pix (
credit davidcn
) he looked yummy but lets not talk abt his attire kekekekekekekekeke.
David was guest @ sum Beijing tv program & the host showed him around the city visiting antique shops & teahouse. So glad he's not wearing pink as well, or we have to wear shades lol.
He likes wearing that jacket in China or maybe he is cold.
Post sum links @ blog forum to listen online to David's radio interview just a week away, so exciting, soon he will be here. But the debate rages on 'EMI tactics'. It would be funny if David is not involved, all this agitation abt a simple showcase.
I honestly do not think EMI is trying to boost sales. If they allowed everyone who bought the album free entrance then it will be impossible to know how many ppl r going to turn up & it could be chaotic. If they allowed ppl to get the tickets first then it will mean extra manpower & cost of setting of locations so fans can bring their album to get the tickets. I really dun see how it can be done. Anyway the harm been done & it seemed sum fans will miss out on seeing David in one of his rare performances here. Hopefully Lynn can manage to pass my gift to him so he will know that at least he has one vry thoughtful, faithful, always supportive, 'nvr going to let him down' fan.