This is Joanna, rumored gf of David. Decided to do a post abt her as everytime Joanna is mentioned, ppl always asked if its the Soul Power volinist. I think first mention of Joanna was after Black Tangerine release in 2003 when David was photographed in LA with her. At that time he merely said that she was a friend who walked his dog Lucky for him when he was away.
But Joanna's name popped up again & again, & finally early last yr I think his dad let the cat out of the bag when he called Joanna David's gf when they were seen dining in Taiwan. Of cos there were denials afterwards but it was quite obvious Joanna was always in David's life. Then late last yr when David went back to Taiwan to finish production on The Great Leap, pixs were taken of Joanna driving David to his studio, buying food for him & news report even suggested that Joanna freely went in & out of David's apartment & acted like Mrs David Tao in all but name.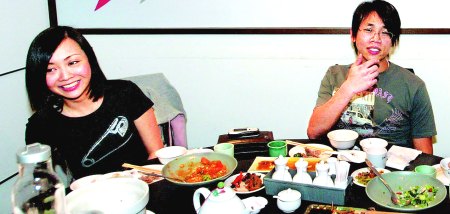 Then there was the long msg of thanks in TGL -
"To my dearest Jo, for your patience, strength and love. You're a special woman and during these two years you've stood by my side through thick and thin. I don't know how I'll ever repay you..."
Vry little is known of Joanna except she is in sum kinda PR work & now it seemed she is employed by David to work on his website cos David admitted that he's her boss. As can be seen from pixs she probably in her mid to late twenties, maybe even older, not vry beautiful or striking, kinda ordinary but still attractive. Actually she has admirably kept herself out of the picture & has nvr subjected herself to an interview. I only ever read 1 article abt her & it said that even her friends avoided talking or speculating abt her relationship with David.
Sum may think this vry gossipy post but these r all facts & will satisfy any fans who wanted to know more abt David & Joanna. Better to just list facts than speculate. So after reading, u guys can come to yr own conclusion. I really dun care much but Joanna seems vry nice & suitable for David. Of cos I much prefer Penny Dai but I know its only a fantasy match. So long as David is happy, his fans will rejoice for sure.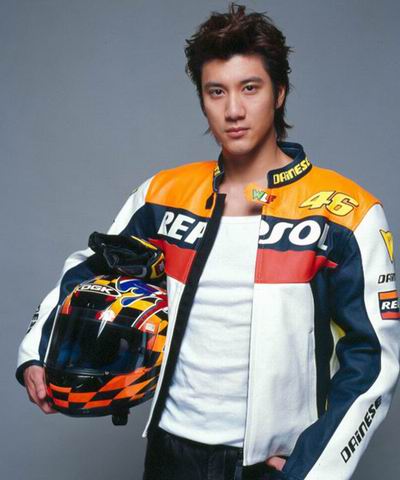 Here's a treat for David fans who r oso Leehom fans, suddenly its hot in here kekekkekekekekke. Leehom has been accused of 'copying' in his Shangri-la album & while I admitted a few songs seemed vry derivative, I believed Leehom is not a 'copyist'. He is vry honest & a gentleman, he will not lie & cheat to gain fame.
For Sg fans who still looking to get tickets for David's mini concert, Channel U has this
contest
, link courtesy of fei @ davten yahoo grp. Below pix credit davidcn.