David waving to his fans during Sprite awards. For sum reason I find that he looks kinda different when he is in China, more serious, more musician looking. But his fanbase in China is growing nicely & The Great Leap has been extremely well received there esp Susan Said. Ppl just love the way he updated Bejing opera. Oso Who do you love getting lotsa airplay cos its such an old fashioned romantic love ballad sang with great feeling. Its really hard to heard songs like that now unless its old hits. Friend of mine fr China who is Teresa Deng fan said this song reminds him of the way Teresa was able to tug at yr heartstrings with the break in her voice.
As I suspected the opera hall which his media event was held in Beijing was a real stage for opera & 1st time it was used for such an event. It was vry much in keeping with the spirit of The Great Leap, a vry cultural album with its elements of chinese influences blend with western styles. An album that is like Beijing opera - you need to at least have some liking for art & culture to be able to appreciate it. I think I managed to put my finger on why ppl in Singapore dun like it but ppl in China r so open to this album.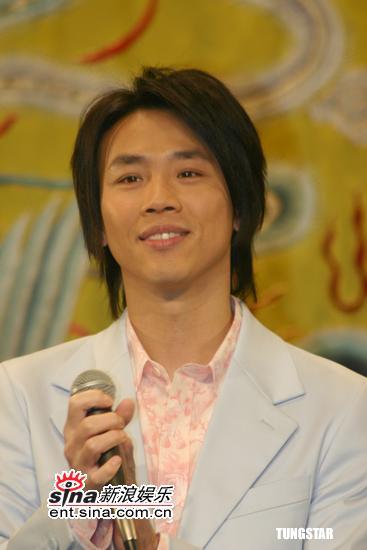 Well its past 20 & his mv/ktv album still not released so guess have to wait till 26. There r already radio interviews scheduled during David's visit but mostly chinese stations of cos. Will post the times & stations later.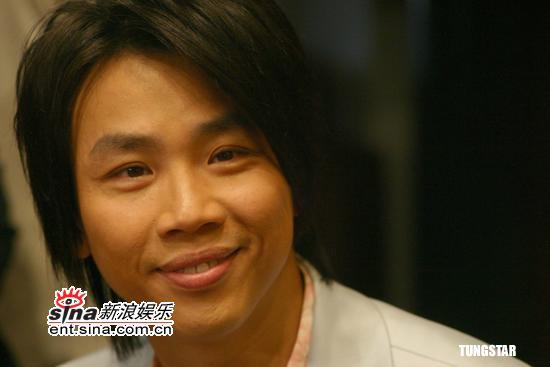 Just posting sum wonderful pixs taken in Beijing, & really liked the way he looked. Maybe he is looking forward to his break in May when he can go back to LA to drive his Mustang. The showcase here is most probably his last one before he fly back home so he will in be great spirits & ready to party, lucky sg fans, heehee.