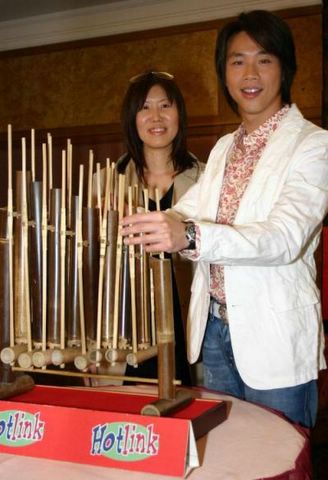 David wore this floral shirt in Malaysia & looked so good heehee approved of this look, he looked fresh & young.
He did interview @ 2 stations, then head to Terminal 1 for autograph session. When told there r fans who came from Thailand (zoe! zoe!) he said few thai words learnt from filming Sprite cm there. Hotlink even send his smses, u can read @ davidtao forum courtesy of caesley.
Then another interview @ Catsradio (dav10_714, hope u listened) & finally showcast @ Kuching for which we got an
encounter
courtesy of missu!!!!!!
Finally
Lisa mag
updated their site wif new coverboy David, must said he looked really diff in these pixs, vry mature, vry sex with lotsa 'droolness', davidcn as usual alredi haf mag scans, will upload online for u guys soon. Meanwhile a small preview: