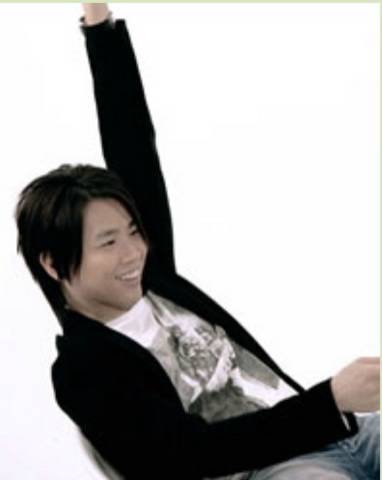 Guess ppl r surprised @ how extraordinary good David's website. Gotta hand it to the guy, 4 yrs in the making & its worth the wait. Really set the standard not just chinese celebrity sites but western ones as well. Just go visit a few famous ones like Britney, Usher & u know what I mean. Only one that just a little better is
Moby
cos much simpler yet deliver the same news, information, interaction, visuals, vids. Moby writes almost everyday, just short msgs like a blog, & his Moby Blips r wonderful, vry creative guy. Oso he dun use flash so faster to access, nice eg not using flash to look non-static.
But David's site really well done, vry seamless & works for his persona which is diff from Moby who is more political, outspoken & radical. Nowadays artists usually judged by how much money they made, but really should be judged by how much they gave back to their fans like David.
As for the eng version, think not advisable @ the moment as it would spoil the interaction between the fans. Oso noticed lotsa chinese fans attempting to post in eng cos prolly suspect like I do David more comfortable reading english? But more tran 4 news & important announcements would be nice, & then become a bilingual site, another DT first, wouldn't that be great?
English article
on Lao Tayou's recently released album, reposted as it mentioned David:
Taiwan musician Lotayu has released a new album! The prolific singer-songwriter has created many pop classics, whose socially conscious lyrics resonate strongly among young people. So even if he hasn't come up with something new for ten years, his position as the "Godfather of Taiwan Music" is unshaken.
Lotayu held a press conference at the Shanghai Conservatory of Music to promote his long-awaited new album "Beautiful Island", which took the singer / songwriter eight years to finish. In order to be as free as possible in creating what he wanted, the king of pop put more than 100 thousand US dollars of his own money into producing this album.
Lotayu says his new album is a microcosm of his life and thinking during the last decade. Almost all fourteen songs featured on the album have real-life stories behind them. According to Lo, "Partner" was written during the SARS break in China, and dedicated to a Hong Kong couple who cancelled their thirtieth wedding anniversary because of the epidemic. "Unceasing Lover" traces the very own experience of him and his ex-wife before and after they divorced. "The Internet" expresses Lo's thought on the conflicts between technological development and humanist concerns.
Young talent David Tao and pop singer Wu Bai also turned up for the promotion. David Tao produced one single from Lo's album called "Quiet Hotspring", the first cooperation between two generations of musical talent.
Lotayu played "Ode to the Four Seasons" to celebrate the late Chinese composer He Luting, after whom the concert hall, the site for the promotion, was named.
But fifty-year-old Lotayu isn't comfortable with the title "the Godfather of Music". He said, "I don't like people calling me 'Godfather of Music'", Please don't use this word to me, I'd rather be a novice at the altar of music. I hate the title because first it's "too old", and second it gives me too much pressure.I believe Godfathers may exist in some other fields, but in the music world, there's no such thing."
Seeing himself as a new force rather than an "old" godfather, the musician and lyricist is preparing for his career to enter a new era.
Editor:Chen Jie, Source:CCTV.com