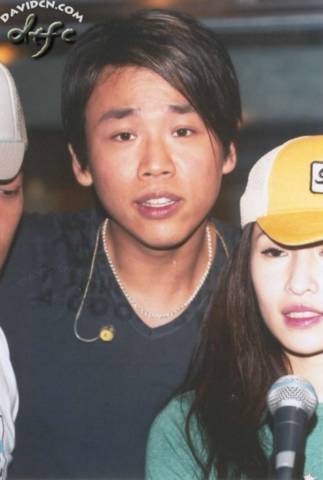 Lou Dayou
on David, "Every generation has its own representative singer. Like Tao Zhe's mother sang Bejing opera, his dad sang western influenced songs, this east and west union is also why he can sing r&b so well....."
Btw he mentioned David answering a question abt Jay. I noticed lotsa older generation singers do dat when asked abt Jay or r&b, so can see the impact David has on these singers when he came up with his first album. Singers like Jeff Chang, Dave Wong, Sun Nan, Jacky Cheung, all has respect for him, & its not easy to get respect from these veteran singers. So next time when u see a msg insulting David, just remember he is respected by those who matter.
It has been confirmed David will be in concert wif Elva Hsiao @
Shanghai 2004 Countdown party
on Dec 31. Lucky ppl in Shanghai, get to see in 2005 wif the one & only David.
Info credit to davidcn as always
Did u realised its 2 yrs & 5 mths since David released Black Tangerine? He really does take his time, but sure to see improvement in his new album. He will not disappoint. Just go & listen to the new song he wrote 4 Gigi Leung which nlayhua kindly posted @ blog forum - a lovely, well crafted song suitable 4 Gigi's soft sweet voice. Its canto pop the David Tao way hehehehehehehehehehhe