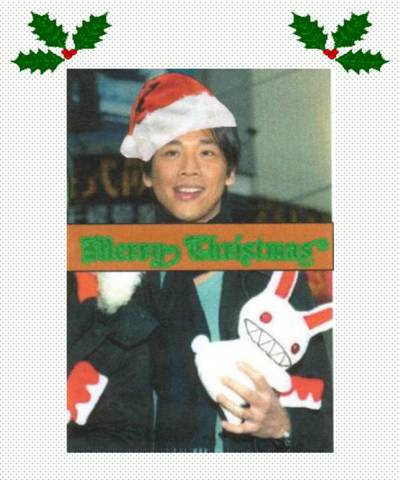 David's Christmas greeting vid up alredi if u haf not seen, oso anyone else having problems signing up, Tangerina kindly translate registration
@ forum
but leave msg if still cannot so we can try to help okie. Alredi quite many left msgs in eng & if me & missred can figure out how to post, so can u kekekekekekekekekeke
Been only few days & alredi forum feel like a community of David loving/worshipping fans, such a nice feeling like home. Oso dun forget the gallery, esp enjoy those of David, Lucky & doggies, vry cute & intimate. I am liking his site more & more, so much still to come. Except the problem of small font not unusual 4 flashsite, but really his the nicest celebrity site I seen.
David wore his hot pink shirt 4 media conf, ermmm guess his newfound style is reserved 4 website heehee but he still vry shuai, just a bit tired.
Anyway hope David & his wonderful fans have a great Christmas full of joyous cheer.