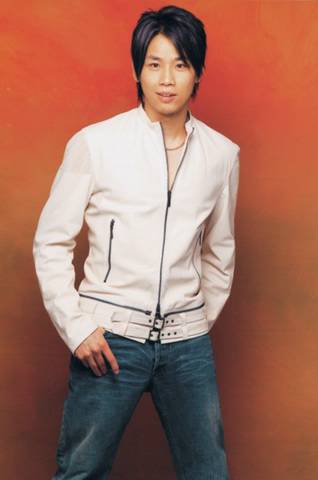 The
english version
of Shanghai 2005 Countdown party courtesy of fei! Such a thrill to see David on an english site hehehehehhehehe altho could have used a more updated pix. David's on just b4 the countdown, click on program to see. Only 2 wks away for the lucky ppl in Shanghai.
Andy Lau was the closing act last yr & apparently vry emotional wif news of Anita Mui's death just the day b4. Do visit http://www.mui-mui.org/ on the anniversary of her passing & leave yr msg. A true legend lives on forever in our hearts.
David @ Anita's last concert in HK. Sumone ask for translation of Angel so here it is in memory of Anita.
ANGEL
In the mirror, I see a strange face
A faded look in the eyes
Smiling is only a twisted movement of the lips
My loneliness, who can understand?
Like a boat rocking in the sea
Even the North Star cannot be seen
Who can set sails and forever leave this dark lake?
Angel Angel, longing for you to be by my side
Angel Angel, please hold my hand tightly
Sometimes I think nobody can truly understand
All the pain I harboured inside
Fearful of using a sincere heart to face the world
Instead I have become more and more silent
A person (a person) floating in the sea
The person who is talking cannot be seen
Who can give me a warm (embrace me) embrace?
When I feel my heart beginning to break
Angel Angel, longing for you to be by my side
Angel Angel, can you hear me calling you?
Please tell a tired and lonely me
That you will always be waiting
Angel Angel, please stay by my side
Angel Angel, never let go of my hand
Music by David Tao, lyrics by David Tao & Wah Wah, sang by David Tao in Black Tangerine album