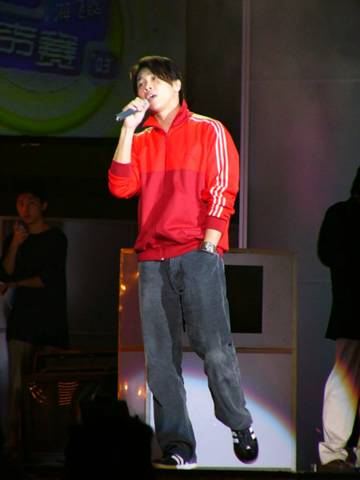 David won CASH award for Best Male Performer (Season of Loneliness). CASH is Composers and Authors Society of Hong Kong & supposedly they r
serious
abt music. Hmmmm why do I think they gave it to him cos they r afraid to give to HK singers like Leo Ku, Andy Hui, Haken Lee cos of the intense competition hehehehehehehehe, anyway happy he got another award & for Season of Loneliness, a song he was accused unfairly of copying from sum Japanese anime. I wanna repeat here cos its the 3rd most ridiculous rumor abt David. The 1st was he haf plastic surgery & 2nd he was Anita Mui's last bf.
Sum
horrid news
regarding Hmong immigrant, Chai Soua Vang, killing 6 ppl in Wisconsin with a gun. I remembered a Hmong guy who always posting on davidorg abt how he loved singing David's songs. I am not too sure where he is now but condolences & strength to the Hmong community in US. While I will never condone killing ppl for any reason, I can fully understand if one is under intense prejudice. I remembered very vividly travelling across Australia & venturing into sum remote area where they hardly ever see Asian. The unprovoked loathing I encountered was really unpleasant esp in the year 2002 & I nvr felt safe the few hrs I was there. Its terrible to say but I knew dat if they could justify it, they would haf try to hurt me in sum way.
Dat is oso why I always feel so proud when David talk abt unity amongst Chinese & Asian cos I feel dat living in US he is aware of such prejudice. He is one musician who is really, really sincere abt Chinese music & making it better. He nvr talks abt showing the world how wonderful chinese music is cos he knows its not at the moment, or bringing his music to the US. All he wants to do is educate asians to be aware of good music & to appreciate it, to raise social consciousness & spread the msg of humanity & love in China & Asia. Because b4 we can show the world how good our music is, we first must be able to appreciate what is good music & how music can unite & change us for the better. I really hope he will succeed & dat the ppl who r always insulting & criticising him take a good look at the
world
& see what is happening.
Ending on a more pleasant note, did u know David can ride a bike?