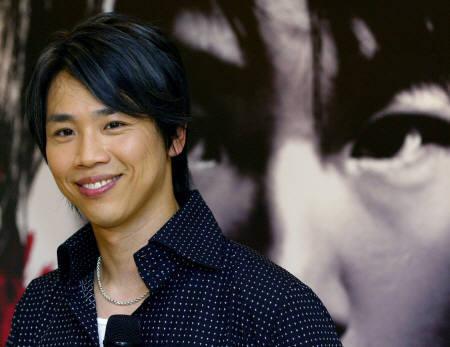 Sum confirmation at last on David's
new album
@ Yesasia, expected release date: December 30, 2004 altho only 'expected' so hopefully on schedule. Oso remember to
watch
Studio Classroom online profile on David, first link active from 11/11 to 11/13. So yeah can get a big dose of David soon with 3 online programs & his upcoming Mandarin album to be released soon.
Came across this
page
for Top 100 Smooth Jazz of 2003 & David Tao is No 2 with Spring Breeze!!!!!! Is this our David or some other David Tao with a song called Spring Breeze hum? Got to be him rite, cos David is just so amazing. Imma so happy & high now heehee. Then looking 4 blogskins, saw
one 4 David
in the categories celebrity, dark, masculine, music & simple >>>>>>>> so nice. Anyway really like my new skin & tagline, feel so relaxed & at home here.
David's music sheet for I Love You, click to see more, not sure where I got it from so credit 2 the person who posted it first.