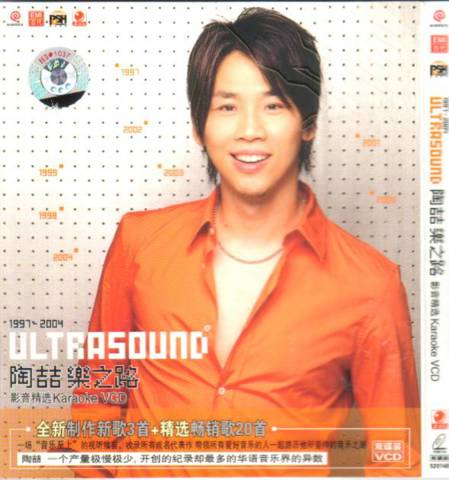 Okie here's David's 3rd karaoke vcd, many thanks *muak* *muak* *muak* to mercuria. Btw sis couldn't find the dvd, does it haf David on the cover? She bought me Faye Wong's cantonese karaoke vcd instead *roll eyes*
Really great value cos think it haf most David's mvs cept Bastard, original Close to you, Let's fall in love, Shanghaied & Brilliant Alive. So missred u should really try to get this vcd. Oso it haf I Believe, 1997's I Love You live version as well My Anata, Melody & Season of Loneliness which were nvr released b4.
Okie there's sum concerns if this vcd is legit. Well, I checked carefully b4 posting, can assured u & pretty sure its original. All the mvs haf ecentury logo & the packaging haf both ecentury & EMI logos. Oso if not, then the music retail industry in Singapore will be in big trouble since one of the biggest retail outlet is openly selling pirated vcds.
Thank so much to fei who send me New Paper article on this phenomenon of parallel imports of cd/vcd/dvd from mainland China. However while it is competing fiercely with the local music retailers its not illegal to sell or buy them. My take on this is solely the irresponsibility of the record cos who in order to boost sales volume, flood mainland China wif thousands of cds which r now coming back to haunt them. As for the Ultrasound karaoke vcd, I do think it is an original release in mainland China & that both EMI & ecentury are aware of its release. Prolly it is meant to raise David's profile in China for his upcoming concert tour as all old material dun cost too much to produce (haf been told recently that it actually cost as low as fifty cents to produce a cd/vcd). Anyway I will leave ppl to their discretion whether or not to buy it. Remember local version not available. But if u feel guilty then sing sum David's songs @ ktv lounge. As David is composer, singer, producer, all copyrights go back to him.